RELAXED CALIFORNIA COMFORT
About Northstar California
Hidden among the trees in the majestic Martis Valley in North Lake Tahoe, Northstar California welcomes friends and families looking to get more our of their mountain getaway. We invite you to discover what makes our resort unforgettable, where a weekend together feels timeless, and you have the space you need to feel comfortable.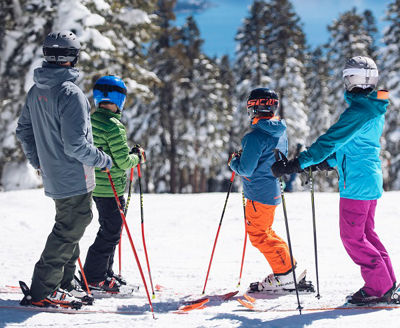 Your Mountain Home Away From Home
We're proud to call Lake Tahoe home, and take great pleasure in sharing this one-of-a-kind oasis with you. We hope you'll agree with Travel + Leisure who named us the "premier family destination."
Here, you'll enjoy a personalized blend of adventure and relaxation over acres of diverse terrain and world-class amenities, as well as our Village with superb après, fine dining, and chic boutiques.